Good news for Maroon 5 fans — despite previous speculation that "This Summer's Gonna Hurt Like a Motherfucker" would be released as the final single from the band's fifth studio album, V, it appears that we will be getting at least one more single from the album. Through a post via Interscope Records' official website, we can confirm exclusively that "Feelings" has been selected as the fifth single from the album and is expected to impact radio on August 4. While some fans are still hoping that "It Was Always You" will be released as a single at some point, only time will tell.
In other news, congratulations to Maroon 5 on their recent VMA nomination. The band received their fifth Video Music Award nomination yesterday when they were announced as a contender for Best Pop Video for their song "Sugar". They will compete against Beyoncé's "7/11", Ed Sheeran's "Thinking Out Loud", Taylor Swift's "Blank Space", and Mark Ronson and Bruno Mars' "Uptown Funk." We'll be rooting for them during the ceremony, which will air live on MTV on August 30. 
In the meantime, you can check out Maroon 5's new single "Feelings" and their VMA-nominated video "Sugar" below: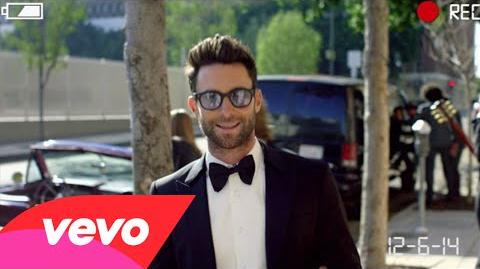 Ad blocker interference detected!
Wikia is a free-to-use site that makes money from advertising. We have a modified experience for viewers using ad blockers

Wikia is not accessible if you've made further modifications. Remove the custom ad blocker rule(s) and the page will load as expected.